Teresa Carlon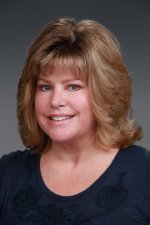 Pacific Northwest National Laboratory
PO Box 999
Richland, WA 99352
Send Email
Biography
Teresa Carlon has been with Pacific Northwest National Laboratory since 1992. Most recently, Ms. Carlon completed her Bachelor's degree in Information Technology studying Java, C, C++ programming, computer and information process, project planning and implementation, SQL for business, and networks and telecommunications concepts. She worked as the technical support contact for homeowners during the Olympic Peninsula GridWise Testbed Demonstration project and has won a Federal Laboratory Consortium for Technology Transfer (FLC) award for her role in the development of the Whole-Building Diagnostician software, which was commercialized by NorthWrite as the Energy Expert in 2008.
Research Interests
Project Management and Implementation
Database Design
Computer Database Administration
Computer Technical Support
Web Programming, Designing, and Maintenance
Education and Credentials
B.S. Information Technology, University of Phoenix, 2009
PNNL Publications
2008
2007
2003
2002
Kintner-Meyer M.C., M.R. Brambley, T.A. Carlon, and N.N. Bauman. 2002. "Wireless Sensors: Technology and Cost-Savings for Commercial Buildings." In Teaming for Efficiency: Proceedings, 2002 ACEEE Summer Study on Energy Efficiency in Buildings : Aug. 18-23, 2002, Asilomar Conference Center, Pacific Grove, California. Vol.7; Information and Electronic Technologies; Promises and Pitfalls., 7, 7.121-7.134. Washington, District Of Columbia:American Council for Energy Efficient Economy. PNNL-SA-36346.