Ronald Pawlowski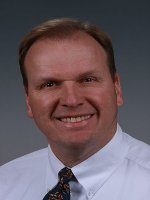 Pacific Northwest National Laboratory
PO Box 999
Richland, WA 99352
Send Email
Biography
Ron Pawlowski has over 20 years of experience in systems engineering of energy and national security applications. Mr. Pawlowski has modeled nuclear reactors to provide power for space applications. He has helped to develop real-time diagnostic and failure prediction systems for fossil-fueled power plants and gas turbine engines. He has also researched and written papers on cyber security issues for the national electricity infrastructure. Mr. Pawlowski is currently working on systems for the detection of illicit materials and is specifically focused on advanced spectroscopic portal monitors for scanning vehicles for nuclear materials.
Research Interests
Critical infrastructure protection
Cyber-security
Embedded software development
Detection of illicit nuclear material
Education and Credentials
B.A. Nuclear Engineering, Oregon State University, 1988
B.A. Physics, Oregon State University, 1988
PNNL Patents
PNNL Publications
2015
2002
Greitzer F.L., and R.A. Pawlowski. 2002. "Embedded Prognostics Health Monitoring." In Proceedings of the 48th International Instrumentation Symposium, May 5-9 2002, San Diego, CA. Engine Health Monitoring Workshop, 48, 301-310. Triangle Park, North Carolina:Instrumentation, Systems, and Automation Society. PNNL-SA-35920.