Paul Boyd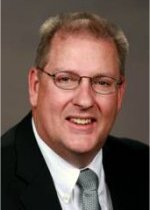 Pacific Northwest National Laboratory
PO Box 999
Richland, WA 99352
Send Email
Biography
Paul Boyd has over 25 years of electrical engineering application experience. Electrical Design Authority for the Radiation Portal Monitor Project (RPMP), Seaport Vector. Mr. Boyd is currently designing electrical control and monitoring subsystems that are used to help facilitate the scanning of vehicles for illicit nuclear material detection. Mr. Boyd is also a part of Pacific Northwest National Laboratory's (PNNL's) plug-in hybrid electric vehicle (PHEV) Smart Charger project, Pacific installation/demonstration of Smart Grid application at Ft. Lewis Army base in Washington State, PI for the Smart and Green Energy (SAGE) microgrid base camps, Subproject Deputy for the Pacific Northwest Smart Grid Demonstration (PNW-SGDP) and Currently subject matter expert (SME) on microgrids for the United States Army Reserve Command (USARC) net zero energy project.
Research Interests
Smart Grid - Recommendation/Application & Solutions
Smart microgrid – Recommendations/Application/integration
Renewable Energy - Wind & Solar integration and research
Plug-in Hybrid Electrical Vehicles – 2011 Nissan Leaf EV Owner
Education and Credentials
B.S. Electrical Engineering, Arizona State University, 1982, Tempe, Arizona - Semiconductors/Power
PNNL Publications
2016
2015
2014
Engels M,

PA Boyd

, TM Koehler, S Goel, DR Sisk, DD Hatley, VV Mendon, and JC Hail. 2014. Smart and Green Energy (SAGE) for Base Camps Final Report.

PNNL-23133

, Pacific Northwest National Laboratory, Richland, WA.
2008
2006
Hammerstrom DJ, RT Guttromson, N Lu, PA Boyd, D Trudnowski, DP Chassin,

CA Bonebrake

, and JM Shaw. 2006. Detection of Periodic Beacon Loads in Electrical Distribution Substation Data.

PNNL-15854

, Pacific Northwest National Laboratory, Richland, WA.